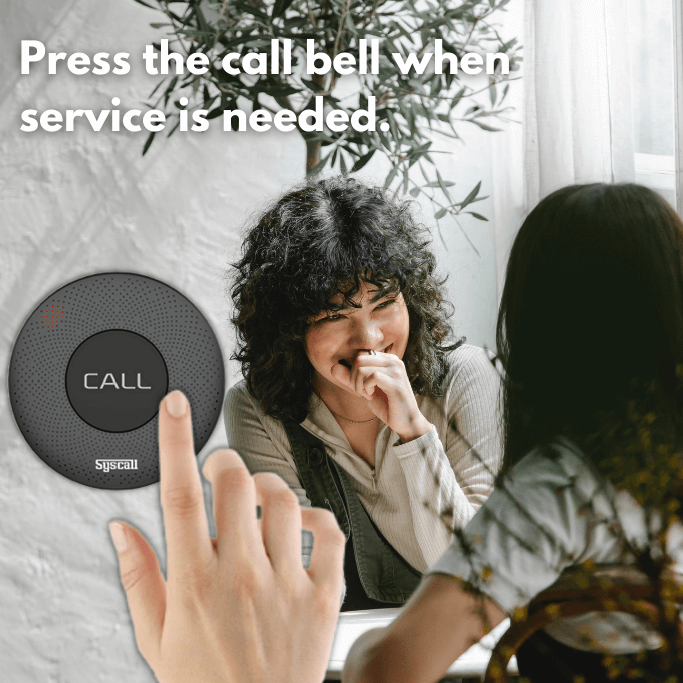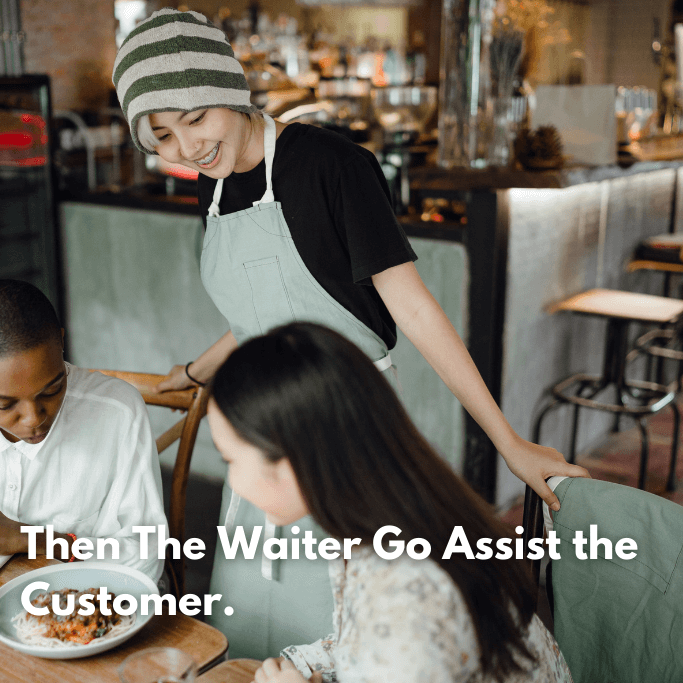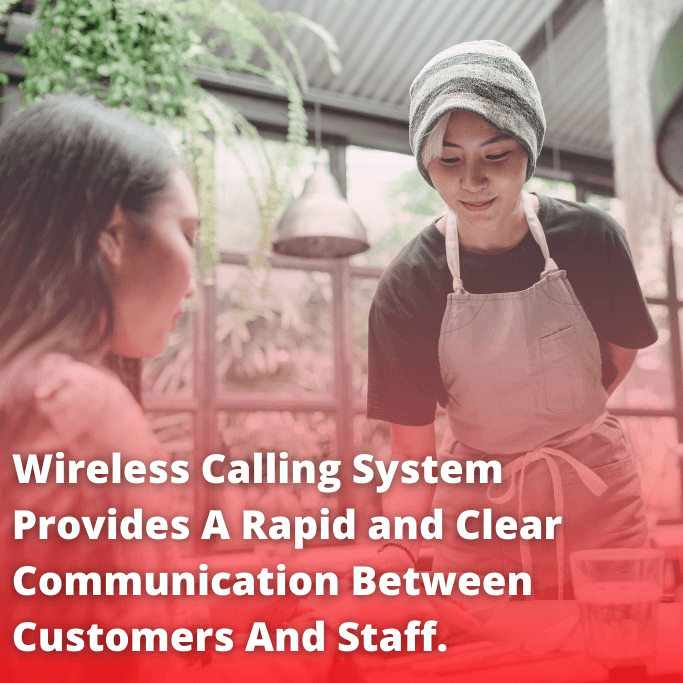 A wireless call system increases the level of service at premises. Used in many applications to call service or help, our systems are high-quality products from Syscall – Korea.
Operation:
Wireless Bell System consists of a wall-mounted LED screen or wrist pager (receiver) and many push buttons (transmitter) not to mention that each push button programmed with a specific unique number. Whenever you press the call button, immediately the number appears on the pager (receiver). in fact push buttons are essential to many businesses.
Wireless Push Buttons
Calling Push buttons (transmitters) come in many styles and with different functions, depending on the application. And they are compatible with wristband pagers and LED monitor screen. We can also use range extenders to increase the range.
ST-100 Single Button
Dimension: W53 x L53 x H18mm
ST-300 Single Button
Syscall The newest watertight call button with slim and attractive design
Dimension: Ø59 x H8mm
ST-800 Three Buttons
Syscall Three call functions (CALL, BILL, CLEAR)
Dimension: W54 x L54 x H11mm
ST-500 Two/Three Buttons
Syscall ST-500 is a two/three button type transmitter that is specifically designed to use at warehouse or manufacturing facility.
The external antenna attached to ST-500 improves the wireless range.
Customizable: Each button can be registered independently.
Dimension: W48 x L99 x H15m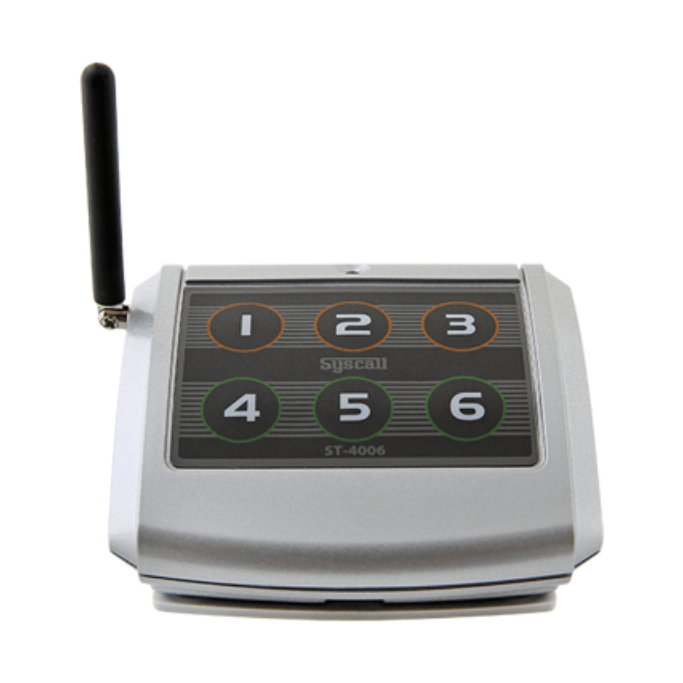 ST-4006 Six buttons
SHS-100 Two buttons (Patient)
Syscall Cradle makes call button easy to move and remove from the patient bed, thanks to built in embedded magnet inside of call button for easy attachment to the patient bed, A hand-held nurse call button-perfect size for grip.
Dimension: W94 x L33 x H10mm
Repeater
Increase the signal coverage in order to receive all signals at desired area.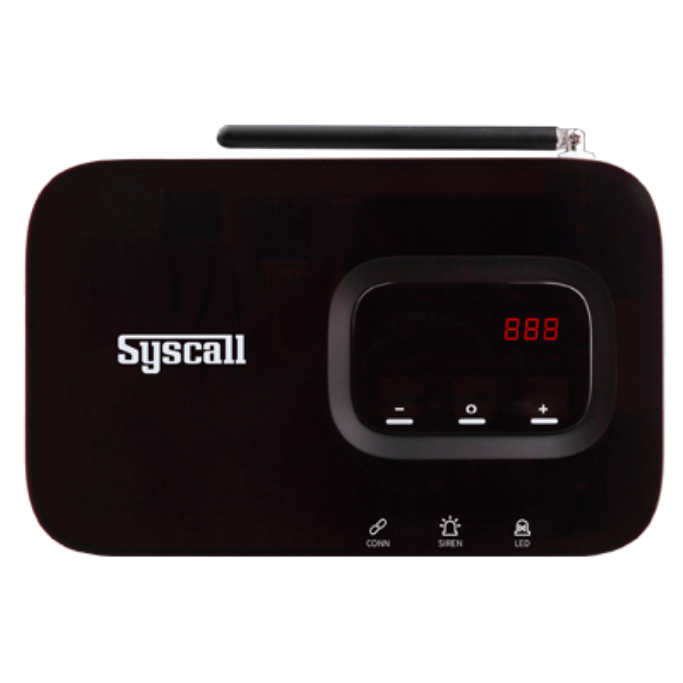 SRT-8200 Repeater
Wireless Receiver
Servers will know which table need service through displayed number on the receiver.
SR-A Series Three Windows Display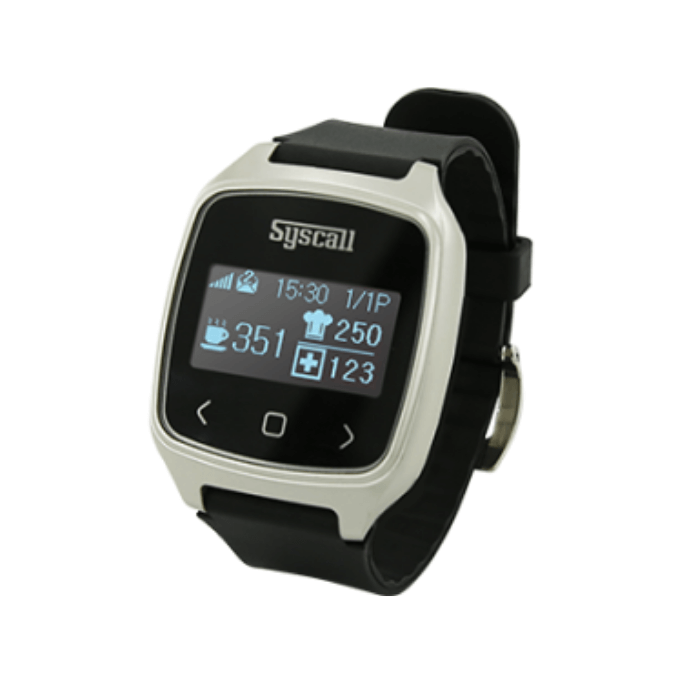 SB-700 Wrist Pager
SB-700 is water-resistance direct pager with outstanding durability.
You can set the pager with 3touch switches that make you more comfortable
Long-lasting battery life(1.5 hours charging, 1day using)
Dimension: W45 x L56 x H11mm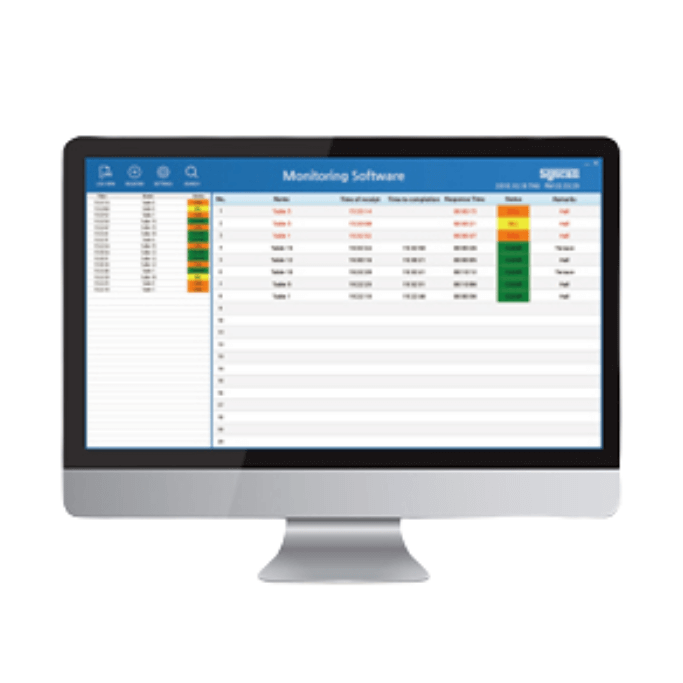 Monitoring software
This system enables to collect transaction data so that you can use the data to analyze your business flow.
Features:
Server mode or client mode.
Lnog view or simple view.
Basic version or customized version.
Displays real-time calling information.
Transaction data can be saved and exported in Excel.
Compatible Hardware:
Two or Three buttons transmitter.
Repeater SRT-8200_PC.
SLL-400 Light Indicator
Receives signal direct from all push buttons transmitters, Allow nurse to see a patient's emergency situation by light, Visualized notification by 2 types light effect, Volume control (Low-Mid-High).
Dimension: W82 x L156 x H79.5mm