About Us
SET Al Sindan Electrical Devices Trading, established in 2002, and based in the emirates of Sharjah – UAE. Eng. Raed AbuSharkh the founder of our business senses the market needs for wireless solutions in the UAE especially for the service industries to help them provide a better level of service for their clients.
And that was the starting point. In 2002, SET was the first company to introduce the wireless bell calling systems to businesses such as restaurants and hotels, a few months later we signed an agreement with LETEEK one of the best onsite-paging systems solution manufacturers in Korea at that time, and we started to supply guest paging systems to fast-food as well as restaurants.
SET continues to grow up with professional staff to provide the best to our clients. In March 2021, we have signed a sole and exclusive distribution agreement with SYSCALL well-known Korean manufacture for the wireless bell and guest pagers.
Now SET is a leader brand in the UAE and GCC specialized in wireless on-site paging solutions with many prestigious clients on board using our trusted solutions. buzzer restaurantw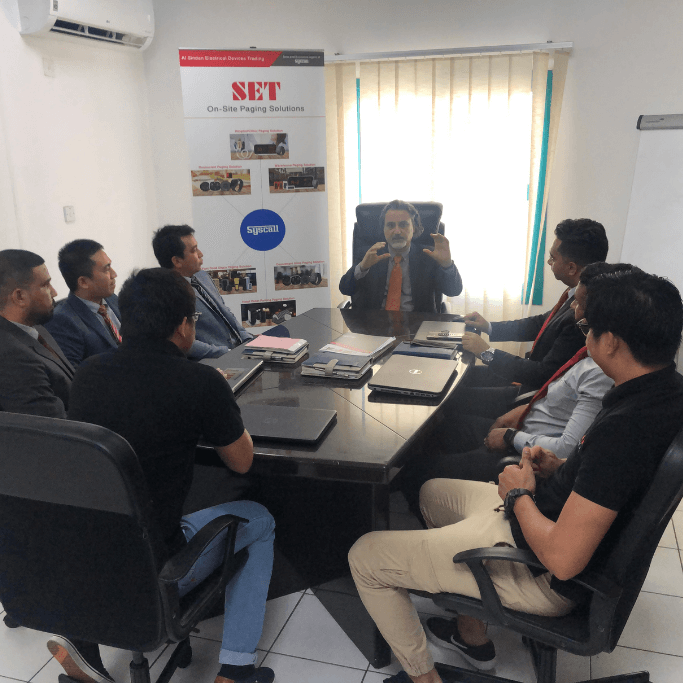 Corporate Philosophy
Our core values span the three pillars of customer satisfaction, best quality products, excellent customer service, and last but not least competitive prices. buzzer restaurant 
Our Mission
Providing the best solutions that provide the most value while reducing the company's operating costs. Our sales department and technicians are dedicated to providing prompt service to our customers in order to maintain customer satisfaction. At the same time, we only provide high-quality systems because we know how important your business is to you.
Thousands of clients can't be wrong, they definitely chose us for a reason, over the course of 19 years of experience in the paging systems industry we have learned a lot and passed on this knowledge to our clients to help them streamline their business. Second, reliability: we've been here for 19 years providing excellent after-sales support and upholding our reputation. buzzer restaurant w