Health Care
Improving patient flow is a critical component of process management in hospitals, medical facilities. The efficient patient flow will increase your healthcare facilities' revenue and, more importantly, keep your patients satisfied and safer. Failing to achieve the proper care at the right time puts your patient at risk, and negatively impacts your overall facility operational. SYSCALL offers a wide range of solutions to optimize patient flow in your facilities, and reduce error, solutions such as the nurse call system provides fast and clear communication between the patient and the nurses. SYSCALL solutions can also be used to manage patients' wait time at the pharmacy or to get in the doctor's office.
therefore, first, in fact. indeed, too, moreover,
coupled with, also, then,
equally, 
like, as
Doctor Office
Using a simple push button in the doctor's office, allow the doctor to call in help or nurse without disturbing the patient's appointment.
Doctor paging solution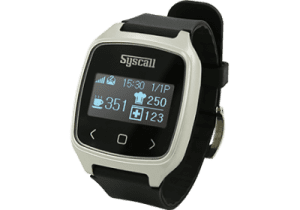 Sending messages to roaming doctors in the hospitals request them for example to attend to the emergence room. this all can be done using a custom-made solution provided by Syscall to fit the hospital's unique operational requirements.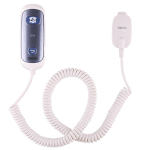 The nurse call system in hospitals is vital to making sure patients receive the care they need. These systems are necessary, where they provide patients access to quick and timely care. Especially if it's an emergency, you can trust that a medical professional will have an accurate alert. In addition to this timely response, the room, toilet, and bed number also appear providing nurses a clear understanding of where the patient is, and limits time wasted. Nurse Call Systems also scale back the amount of disruption a patient could potentially cause, minimizing distractions in the workplace. Helping nurses to remain organized with their communication 24/7. Nurses could have the option of wearing a device to make the alerts even more immediate.  SYSCALL Nurse call system can be connected to Software to keep track of the response time, making management aware of any slow-moving staff members.