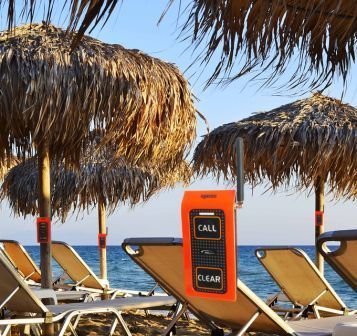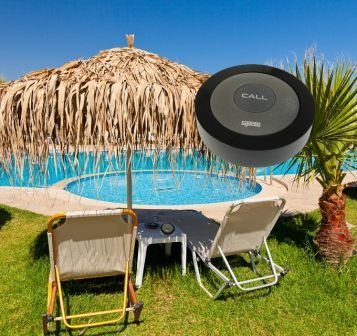 Sunbeds Swimming Pool
Wireless bell or push buttons used at swimming pool, and beach sunbeds, seated guest push the button to call the waiter. available in single push buttons or multi buttons to fit your operation. different models are also available depending on function and requirements. w restaurant paging systems
ServerCall Paging Solution
ServerCall Paging Solution used at kitchen helping Chef calling runners to pick up foods from the kitchen and deliver it hot and fresh to guests, also help Chef to alert restaurant's manager for any problem in kitchen or food delivery delay. restaurant paging systems w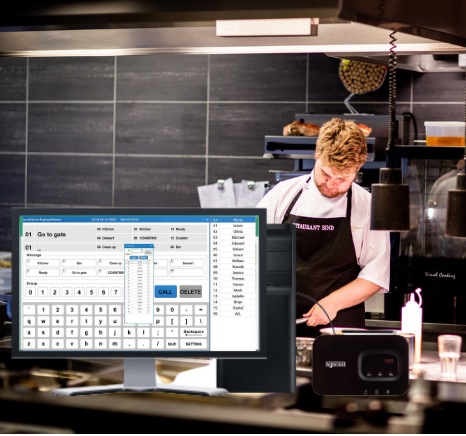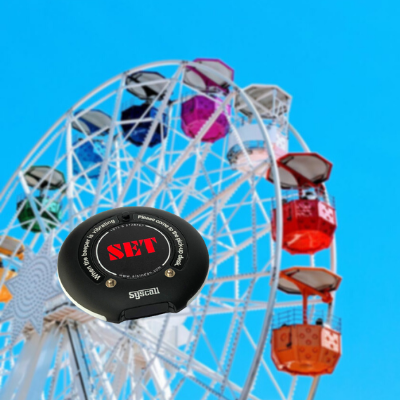 Theme Parks Paging Solution
Themed parks are one of the many categories that could heavily benefit from the consistent use of wireless paging solutions. You could incorporate pagers in the organization of the queues leading to exciting rides, or to grab a quick snack at the food outlets provided. Customer satisfaction and a pleasant visit anywhere inside the park, guaranteed with the usage of our professionally designed paging solutions, get yours now.
Hospitality Solutions, also hotels, and resorts are carefully selected by millions of guests around the world. Guests expect the best in luxury service. and again our quality solutions help hotels meet the high expectations of their guests. 
Resorts and theme parks implement pagers for restaurants to manage waiting customers and also to manage the queue. Plus resorts use wireless call systems especially in beach and swimming pool areas, so guests can again press the also button to call for service.